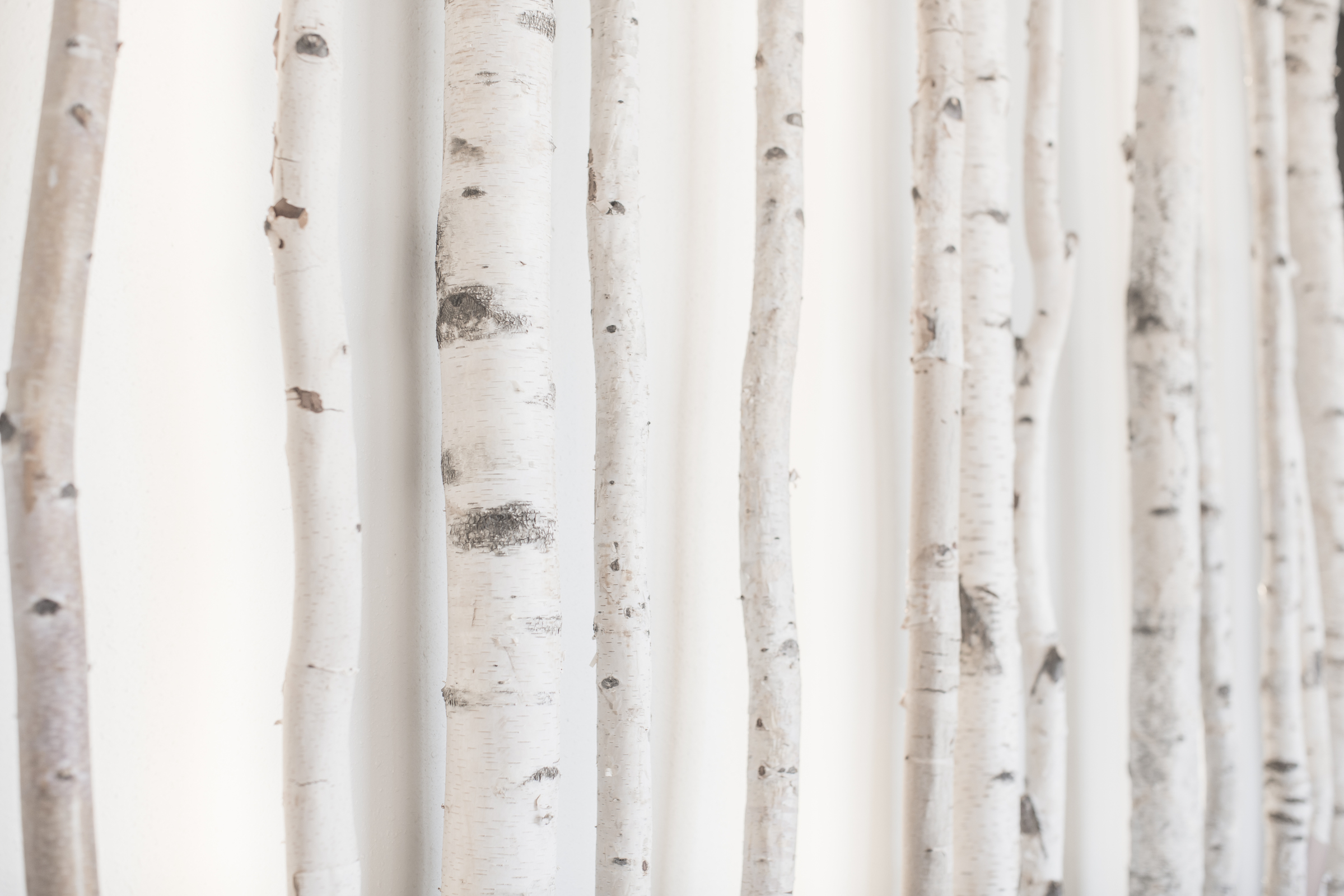 Workshops & Events
We consistently look for ways to enrich your experience at Yoga Chikitsa beyond straight yoga class. Whether we're sharing knowledge via lectures and trainings, nurturing spiritual growth at our retreats and workshops, or creating community with our book clubs and ayurveda detox, we lovingly hold space with the hope you may find the most extraordinary version of yourself.
Space is limited. Please be sure to reserve your spot!
Make life easy and do it through our app!
Sunrise Strong: Enneagram Edition
w/ Kristi Sunstrom
September 30 – October 18
M W F
6–7am
non-members – $108
members – Free!
While Katherine is in India for advanced Ayurveda training, please join Kristi for a 9-part series incorporating The Enneagram and yoga. The Enneagram is a personality typing system based upon an ancient method of organizing information, which describes 9 different ways we interact in the world. Each class will provide a brief overview of one of the 9 Enneagram Types, along with an asana practice to learn about how that Type holds stress in their body. Kristi recently attended the Narrative Enneagram teacher training and is passionate about using The Enneagram as a tool to further our own self-awareness, and to build our compassion for others. There is no need to have any prior knowledge of the Enneagram, or be a certain type to attend - just come and have fun in this 9-part special series.
Kids Yoga Series
w/ Beth Wehrman
Tuesdays
Oct 1 – Nov 19th
4:30 – 5:15pm
$120 or $20/drop-in
Introduce your child to yoga! Each week we will be learning a new lesson on mindfulness through breathwork, fun yoga poses set to a theme, games and relaxation. Most classes will have a short art lesson as well.
Our yoga & mindfulness lessons will help your child develop their gross and fine motor skills, focus, interactive play, self-regulations and self-calming tools that will help them thrive at school and in life. Ages 4-12 years old.
Caring for Vata
w/ Katherine Galligan
Friday, October 18th
7–8:30pm
$30
It's officially fall, and Vata season is upon us. The elements (air and ether) are now in place to aggravate poor Vata, so those of us with a strong Vata constitution presented with the challenge of staying grounded amidst busy schedules might suffer from a compromised immune system. In fact, we might be extremely run down and overwhelmed. Whenever it's the season of your strongest dosha, beware! Come learn how to care for Vata with grace and ease when the odds are against you. We'll sample Vata-friendly refreshments while learning how to plan the best seasonal diet, make personalized oil blend to take home, practice Vata-grounding yoga, and end with guided Yoga Nidra.
Open House RYT200
Yoga Teacher Training
w/ Katherine Galligan & Ariel Gunn
Saturday, October 19
1:30 – 2:30pm
Free Event!
Are you interested in becoming a yoga teacher?
Our upcoming 200 hour teacher training runs January through June 2020.
Come meet and be with your awesome teachers, ask questions, get the reading list, know what to expect!
Wall Ropes Workout
w/ Ariel Gunn
Sunday, October 20th
1:00–2:15pm
$35
Come explore a different aspect of our Wall Ropes – a total body workout that will tone, improve core stability, and build strength and muscle!
In this workshop, we will use gravity and the ropes for body weight exercises. The ropes offset our weight so we can perfect our form. Difficulty can be modified for individual abilities by altering things like weight placement and rep choice.
This style of Wall Ropes is also available in one on one private sessions! Attendees of this workshop will receive a special discount when purchasing a 4 pack!
Your Friend, The Breath
w/ Sandi Tindal
Tuesdays
October 22nd – December 17th
No session the week of Thanksgiving
10:30 – 11:30am
$120/non-members
$100/members
The breath has been with you since the moment of your birth. Yet how much time do you spend fully appreciating all that the breath has to offer? Come rediscover in this 8 week Viniyoga series just how delightful it is to cultivate a relationship with your friend: The Breath.
Four Desires Training
w/ Lisa Hafner
Friday, Saturday, Sunday
October 25–27th
9:30am – 5pm
$375
According to ancient wisdom, the four aims of life: purpose, prosperity, pleasure, and freedom provide the road map to achieving your most fulfilling, joyful and meaningful life. Achieving all four of these desires is the key to lasting happiness. Based on the book of the same name, certified Four Desires teacher and coach Lisa Hafner will take you through the systematic technique of uncovering your deepest desires, and provide you with the tools to overcome the inertia that keeps you stuck.
October Book Club
Indistractable
w/ Steve Harding
Sunday, October 27th
1:45–2:45pm
Free Event!
How different would your life be if you had the power to never get distracted again?
In this book the author gets straight to the root of the problem and reveals why the problem isn't our gadgets, it's us. Technology is blamed as the source when it is actually a symptom of much deeper issues.
Distraction is not a new problem—it stems from our innate desire for psychological escape. Personal technology is simply the latest tool we turn to for relief. The good news is we can re-learn to use technology in ways that harness its power to control it, rather than letting it control us.
Join us for our FREE monthly community book club for a fun, laid-back time of discussion!
Fall Ayurveda Detox
w/ Katherine Galligan
Sunday, November 3rd
1–2pm
$45
It's that time of year again! During this time of flux, the body is accustomed to working through some of its toxic overload from the summer by forcing us to slow down, sleep more, and ingest more warming, soothing foods and beverages. In an effort to support our body's natural processes, it's very helpful to undergo a gentle cleanse at this time. The Ayurvedic approach is an easeful way to give the organs a rest without fasting or taking a liquid only diet. Feel nourished yet cleansed after an easy reset. Cost includes cleansing kit, class, and coaching!
Agni: Kindling Disgestive Fire
w/ Katherine Galligan
Sunday, November 10th
1–2pm
$15
Agni is the Sanskrit word for digestive fire. We all have a certain internal campfire that exists not only in our digestive organs but in our minds. It is responsible for metabolic reactions and other processes needed to create energy and maintain and repair the body. Agni enables us to digest our foods and digest life. The catch is if Agni gets too high or too low; kind of like a campfire, neither is desireable. To maintain balanced Agni means we'll glow with a lustrous light and have keen perception and discernment.
Partner Yoga Workshop
w/ Diane Barriere
Friday, November 15th
7 – 9pm
individuals – $30
couples – $55
Bring your friend, significant other, or family member to this playful partner yoga experience that's full of laughter and fun!
Shared touch in the form of partner yoga is similar to massage. The spirit is revitalized with a gentle touch, the even flow of breath, and the focused attention on one another. Partners of all types work together in maximizing their yoga practice.
You'll experience partner stretches, strength poses, balance poses, and simple thai massage techniques.
This workshop is open to all skill levels.
Gong Meditation & Sound Healing
w/ Barbara Cole
Friday, November 22nd
7–8:30pm
$25
The gong is an ancient instrument and its healing vibrations have been used around the world for almost 6,000 years. Listeners can benefit in numerous ways, including stilling the mind and strengthening the nervous system to effectively deal with daily, stressful challenges. We will also utilize medicinal oils, crystal bowls, and other instruments for this sacred journey.
This is an EASY and fun event, appropriate for any age or experience level. The gong helps people to achieve a MUCH deeper state of meditation than one is normally able to experience using other methods! Perfect for those new to meditation!
No prior experience, effort or practice is required to participate, everyone welcome! The gong does not conflict with any religious beliefs, it simply quiets the mind. Simply relax comfortably and breathe deeply for a healing sound experience of the gong.
Wear loose, comfortable clothing. Chairs, mats, pillows and blankets are available.
Are you getting the rest you need? Do you have trouble sleeping? Is your immune system low? Spend a restful afternoon with us and leave feeling restored. We'll discuss the Ayurvedic approach to calming the nervous system and learn a couple easy home remedies while sampling Ayurvedic refreshments that promote deep rest. After that, we'll truly rest with a guided yoga Nidra, "yogic sleep" led by Nahla. Gain Ayurvedic knowledge while taking care at the same time.
Ayurveda: Building a Foundation
w/ Katherine Galligan
4 week Series
Jan 12th – Feb 2nd
9–11am
$250
For a lot of us, Ayurveda is somewhat new and maybe a little foreign. Either you're completely unfamiliar, like you've never even heard the word and therefore have no reason to consider it, OR you know just enough to feel even more confused if not overwhelmed. Put simply, Ayurveda is a healing modality that originated in India over 5,000 years ago. It is the science of self-healing with an emphasis on PREVENTATIVE care. If an illness does arise, the approach to treatment is natural & holistic, using diet and herbs to heal the problem at its root.

At Yoga Chikitsa we offer a four-week course to give you a foundation in Ayurveda and ultimately the tools you need to be proactive about your own health. Our course is naturally educational and it's a healing journey as well. If you struggle with any of the following: success with dieting, trouble sleeping, low energy level, symptoms not fully going away, or simply finding joy in life, then Ayurveda can help.

Every week you'll receive:

A lesson in Ayurveda (doshas, diet, agni, herbs & spices, stages of disease and healing therapies)

An Ayurvedic habit to incorporate into your daily life.

Homework + a workbook to support your understanding of Ayurveda.

Action-oriented steps to shift your life toward thriving health.

The support and wisdom from a nurturing healer.
Even after our course comes to end, you'll be left with the wisdom to last you a lifetime. Begin your journey with Ayurveda starting this coming January and start feeling wonderful.

My very best to you,
~Katherine